Guangdong Yuhua xing Construction Manufacturing Co., Ltd. officially settled in Dongguan!
On January 28, 2016, Guangdong Yuhua xing Construction Machinery Manufacturing Co., Ltd. held a grand opening ceremony under the public attention. After three years of preparation, it finally opened today with a new look.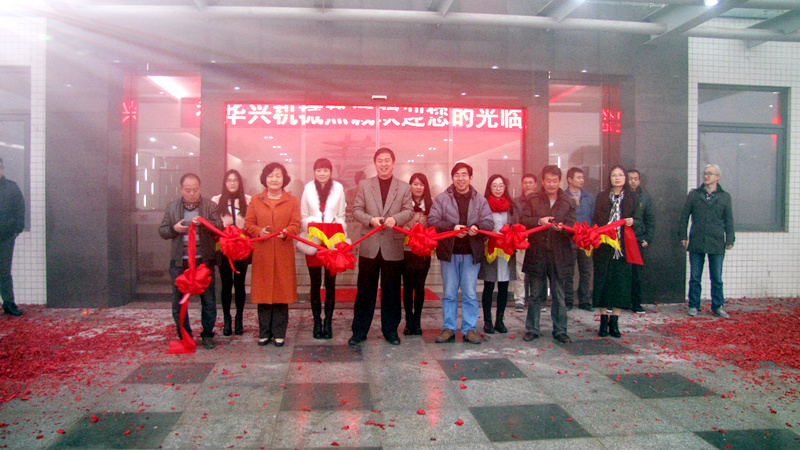 Guangdong Yuhua xing Construction Machinery Dongguan opening ceremony
At 9:19 a.m. on January 28, 2016, an unprecedented opening ceremony was held in Zhangpeng Village, Ma Yong Town, Dongguan City. Mr. Liu and Ms. Liu Peifen, general manager of Tianyi International Freight Co., Ltd. attended the opening ceremony and witnessed this grand event. Wang Wenwei, general manager of the company, Zhao Zhuhai, Chief financial officer, Gao Mingmin, Technical director, Feng Zhigao, Sales director and Peng Heping, administrative manager, cut the ribbon together.
Yuhua Xing is located in the town of Ma Chung, "the hometown of Quyi". Ma Chung is supported by grain, oil and food processing, port logistics, high-grade glass building materials, solar cells, electronics, textile and clothing, paper making, packaging and printing, chemical industry, hardware and other industries. Yuhua xing is located in Zhangpeng Village, Ma Yong Town Erheng Road, covering an area of 100 mu, close to Guangzhou-Shenzhen River expressway and Xinsha port, Xinsha port, located in Ma Yong Town high-tech development zone, is one of the port areas with the highest scale maximization of Guangzhou port Group, but also the largest inland port in South China.
Yuhua xing is a private enterprise specializing in the research and development, design, production, sales and leasing of construction machinery. The main products are construction elevators, climbing work platforms, unloading platforms, high operation hanging basket, window cleaning machine system, super scaffolding, etc. Product sales and leasing is the company's basic market strategy, high-quality technical management team, as well as first-class production, testing equipment, for the steady development of the company has laid a good foundation, Yuhua xing to provide quality products and services as its own responsibility, committed to creating a unique "Yuhua xing" brand.
In the future, in the face of opportunities and challenges in the new era, adhering to the business philosophy of "seeking truth from facts, integrity and stability", began to land and take root. With the help of the government, we will make use of the favorable geographical location to achieve deeper cooperation and development and develop into an international excellent enterprise.