ABOUT US
Guangdong YuHuaXing Construction Machinery Manufacture Co., Ltd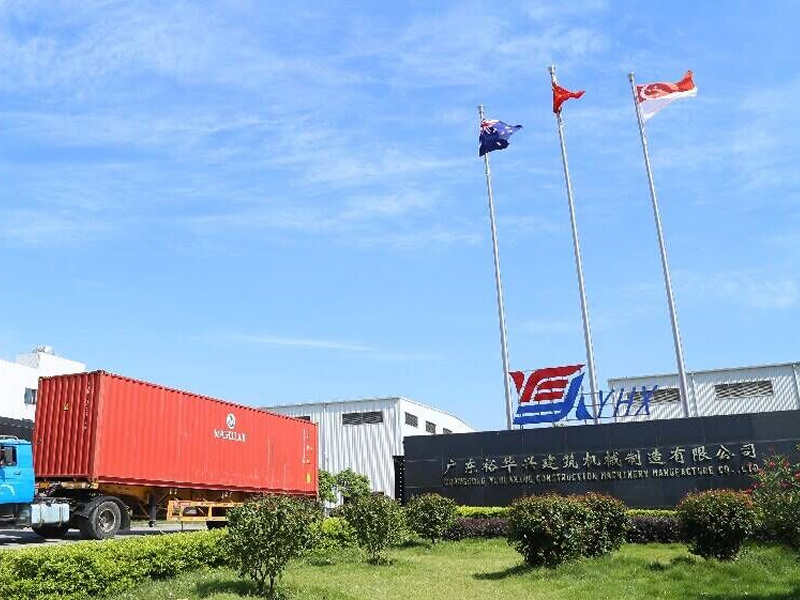 Production base and R&D center
Guangdong Yuhuaxing Construction Machinery Manufacture Co., Ltd., established in March 1997, is a private enterprise specializing in R&D, designing, manufacturing, selling and leasing of construction machinery. Headquartered in machong town of dongguan, it is the council unit of Decoration and Aerial Work Machinery Branch of China Engineering Machinery Industry Association and a member of Guangdong Standardization Association, mainly producing builder hoist, mast climbing work platform, superdeck loading platform, temporary suspended platform, building maintenance unit etc.
Taking product sale and leasing as the basic market strategy, the company has effectively built "Yuhuaxing" and provided steady cash flow. On one hand, it pushes the independently developed builder hoist, mast climbing work platform, superdeck loading platform, suspended platform and other standardization products to Germany, Sweden, Australia, Malaysia, Singapore, India, etc.; on the other hand, it energetically expands leasing business of builder hoist, superdeck loading platform, suspended platform and other products. Till now, we have established leasing branches in Guangzhou, Beijing, Shanghai and etc. Besides, according to the different requirements of customers, our company actively develops design, production, sale and other business of building maintenance system, steel aluminum shuttering and other non-standard building machinery and metal parts.
High-quality technological management team and first-rate production and detection equipment lay good foundation for the steady development of the company. Its technology and management personnel,
including many senior engineers, have college degree or above, and skilled workers mostly have vocational school degree or above. The company also has over 200 general and special production equipment and over 300 measuring instruments for detection. The company passed the certification of ISO9001 Quality Management System in 2002, providing reliable guarantee for the management system and product quality.
Our Yuhuaxing concern requirements of modern city construction and strive to provide products with advanced technology and rational price, furnish good technical support and pre and after-sales service for customers. We hope to create beautiful future with customers.
---
Copyright © 2022 Guangdong YuHuaXing Construction Machinery Manufacture Co., Ltd. all rights reserved