Yuhua Xing future sales strategy!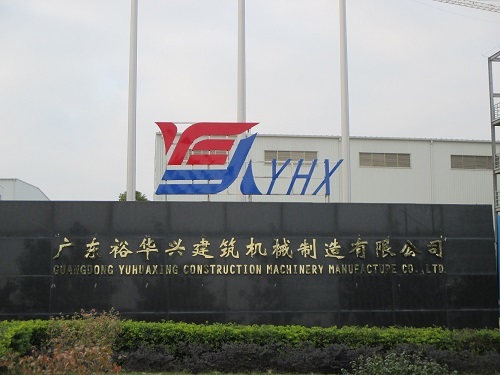 Guangdong Yuhua xing Construction Machinery Manufacturing Co., Ltd. has always been a sales and leasing of the market strategy. Sales and leasing provide cash flow for our company to ensure that our company will not have a cash break situation. The sustainable development of Yuhua Xing is guaranteed.
Yuhua Hing has sales department and leasing department. Due to some historical reasons, all of our sales are aimed at foreign markets. Through these years of efforts, we have sold our products to Germany, Spain, Sweden and Australia. Singapore, the United States and other developed countries and India, Brazil and other undeveloped countries. Our products and services have been well received by our customers. We have developed numerous cooperative agents in foreign countries.
This year, our construction elevators will enter the South American market. This transaction is completed. Our company's construction machinery will be sold to 6 continents worldwide. They are especially popular in developed countries.
In the domestic market, Yuhua Xing has not been actively selling products. There are many reasons, just passive some customers take the initiative to find us, ask to purchase our construction elevator. Lifting basket, unloading platform and other equipment.
Although we did not go to develop the domestic construction machinery market, but we have been doing leasing, the earliest Yuhua Xing was started with a hanging basket, that is to say, our leasing business is good. A lot of projects are completed by leasing Yuhua xing's hanging basket.
Not to be ignored, the domestic construction of elevator this piece with foreign gap is very big. Most of the foreign places are used in frequency conversion construction elevator, and the domestic basically used are ordinary direct start elevator. Because considering the construction of elevator cost reasons. Therefore, a large part of the domestic market is the market of Jinglong elevator.
This year is Yuhua Xing construction machinery company to open up a year, the company in order to expand the scale, the company moved to the town of Ma Yong, Dongguan City. In order to facilitate the future development. At the same time, a domestic Trade section has been set up in the Sales Department. It is responsible for the domestic market and sales.
We believe that with the performance of our products and the advantages of Yuhua xing service, we will soon open the domestic market. Because our products are also one of the best in China. For the demand of friends can come to Yuhua xing field trip. Yuhua Xing sincerely welcome you!
Yuhua Xing website :www.yuhuaxing.net Customer service point :076982660617-8305 Sales phone :13809240783