Introduction of mast climbing work platform
The mast climbing work platforms can often provide attractive entry and exit solutions for façade curtainwall projects. The mast climbing work platform is especially capable of giving solutions in situations where reliable, efficient, and safe aerial work practices are critical to the relevant project.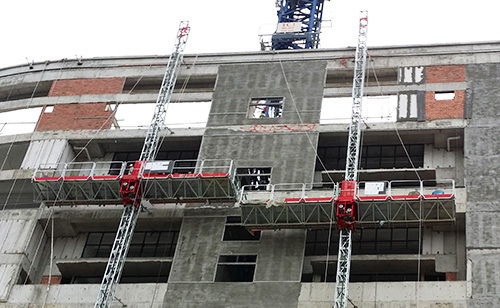 For example, mast climbing work platforms work on building façades, including brickwork, installation of windows or panels, and application of façade paint treatments requires a system of vertical passages that can easily span multiple Transport materials, tools, and key personnel at different levels.
The mast climbing work platform in this case can offer advantages over other methods of entry and exit, such as scaffolding, improving movement efficiency, and reducing repetitive journeys. The use of all these mast climbing work platforms ultimately increases productivity to help every project be completed on schedule and within budget, be it new construction or renovation.
Through the above introduction and analysis of the mast climbing work platform, hope it helps you.
---
Copyright © 2022 Guangdong YuHuaXing Construction Machinery Manufacture Co., Ltd. all rights reserved